IBA launched an important survey this week on our home loan process.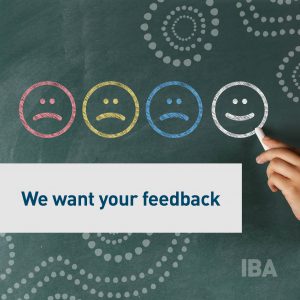 Feedback received will provide valuable input to how we service the Aboriginal and Torres Strait Islander community today and in the future.
All customers who have contacted IBA about a home loan over the past 18 months should receive an email or text with a unique link to the survey.
An external company will manage the survey and strict privacy considerations are in place to ensure the integrity of the study.
If you have any questions, please contact IBA on 1800 107 107 or email mailto:[email protected].