The Chief Executive Officer of IBA oversees the day-to-day administration of the organisation and is supported by the Executive Management team.
Mr Rajiv Viswanathan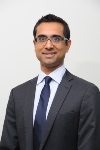 Chief Executive Officer
Rajiv joined IBA in February 2012 from the Macquarie Group, where he held various senior roles in business development and risk management, most recently in New York. Before joining Macquarie Group, he worked as a corporate lawyer in London and Sydney. He has experience in a range of commercial transactions, including establishing new businesses, acquisitions, joint ventures, investment funds and capital raising. Rajiv has a longstanding interest in working for better outcomes for Aboriginal and Torres Strait Islander peoples, including pro bono policy and advocacy work with key community organisations. He is a non-executive director of Bangarra Dance Theatre.
As CEO of IBA, Rajiv is responsible for managing IBA's day-to-day administration in line with policies determined by the Board. He is assisted by an experienced executive team, with which he works to ensure IBA meets its corporate objectives.
Ms Shanti Rama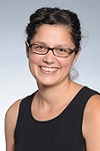 Acting General Counsel – Legal and Governance Services
Shanti joined IBA in 2015, and has over 10 years of experience as a commercial lawyer with roles in both private practice and in-house. She has practiced in the Northern Territory and New South Wales on a diverse range of significant transactions and major projects for clients including Aboriginal groups, statutory entities, and listed and private companies. Before moving to IBA, Shanti worked at the Northern Land Council, based in Darwin. She has a strong determination to achieve outcomes for Aboriginal and Torres Strait Islander peoples.
As the head of Legal and Governance Services, Shanti is responsible for providing legal support and services to IBA, and plays a key role in overseeing IBA's governance, compliance and risk management.
Mr Unni Kesavan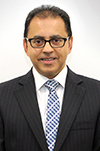 Acting Chief Financial Officer
Unni joined IBA in 2007, having previously worked in a range of credit risk roles in business and institutional banking with ANZ Bank and Bank of America. A three year assignment in the Pacific as Head of Credit for ANZ Samoa and American Samoa established Unni's interest in small business lending and led him to IBA.
As acting CFO, Unni has overall responsibility for financial management activities within IBA and its controlled entities.
Mr Ray McInnes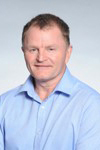 Acting General Manager – Homes
Ray joined IBA in 2005, with a range of experience gained from 25 years in roles with the Royal Australian Navy, the Department of Defence, Telstra and as a small business owner. Ray has Senior Manager experience in many areas of IBA, including Enterprises, Corporate Branch, Investments, and as a nominee director on some of IBA's subsidiary companies. Ray was instrumental in the development and implementation of IBA's asset leasing, which continues to fulfil a vital role in business success. He is driven and inspired by the success of IBA's customers.
As acting General Manager Homes, Ray leads a dedicated team to deliver the Indigenous Home Ownership Program, which provides a range of affordable housing loan products to assist eligible customers to buy or build a home.
Mr Peter O'Neill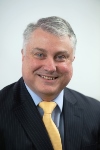 General Manager – Corporate
Following roles with CRS Australia in strategic management and business strategies, Peter joined IBA in 2005 to establish the Corporate branch. Between 2007 and 2009, Peter headed up the Equity and Investments Program, during which time there was a renewed focus on improving the acquisition process, and developing a portfolio-based investment strategy and reporting framework. Peter brings with him the experience he gained from 20 years of service with the Royal Australian Air Force in numerous areas, including engineering, technical training, leadership development, personnel management and business process improvement.
As head of Corporate, Peter oversees IBA's communications; media and marketing; ministerial liaison processes; human resources; information and communications technology; and records, property and security management
Mr Wally Tallis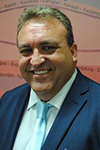 General Manager – Enterprises
Wally is of South Sea and Torres Strait Islander descent with family connections to the Birri Gubba peoples of North Queensland. Wally joined IBA in mid-2015 after 20 years in Aboriginal and Torres Strait Islander Affairs in roles delivering social and economic programs in remote, rural and urban settings. As a senior executive in the Queensland Government, he recently led an innovative economic initiative to increase employment, and to encourage growth in Aboriginal and Torres Strait Islander businesses through maximising a wide range of market opportunities. Wally has a passion to ensure that Aboriginal and Torres Strait Islander peoples and their respective cultures participate and contribute in the broader Australian economy, and that this participation is embedded in our country's culture to ensure future generations enjoy the strength, diversity and untapped opportunity our First Nations peoples offer.
As head of Enterprises, Wally leads the Business Development and Assistance Program, which provides a range of assistance to Indigenous customers to acquire, establish, grow or exit their businesses.
Mr Cronje Wolvaardt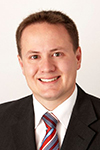 Acting General Manager – Investments
Cronje joined IBA in 2011, holding the roles of Senior Manager Acquisitions and Head of Fund Products for the past six years. He is currently acting General Manager Investments. Cronje has over 11 years' experience with a strong financial and business background, having worked in a diverse range of roles including investment analysis, funds management and corporate finance. Cronje has a Bachelor of Accounting and is a Graduate of the Australian Institute of Company Directors.
As acting General Manager Investments, Cronje is responsible for IBA's investment portfolio including asset and funds management, direct investments, leasing and the impact that the portfolio creates through investing for and with Indigenous investors and their communities.