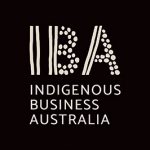 IBA serves, partners and invests with Aboriginal and Torres Strait Islanders who want to own their future. We go further than provide money; we invest in people, places and ideas that are ready. We help make them real. We're deeply invested in the financial success and economic independence of Aboriginal and Torres Strait Islanders.
It's why we exist.
'This year is shaping up to be the biggest year on record for IBA. We're on track to help more Aboriginal and Torres Strait Islanders buy their first home, start or grow a business, or make an investment dream a reality than ever before,' said Rajiv Viswanathan, IBA CEO.
Over the past 12 months, the IBA team has worked with Indigenous artist Penny Evans (pennyevansart.com) to help create a visual brand that better represents our purpose, and most importantly, our customers. The process meant that we created a design based on our customers' needs, not who we thought they wanted us to be.
'Over the past few years we have been transforming IBA across all areas of our business. But connecting with our customers is always our most important value,' said Mr Viswanathan.
The artwork created by Penny's combines saltwater and freshwater coming together through pathways to a unified centre. In her own words, this design represents 'a meeting place for ceremony and celebration'.
You can watch an interview with Penny explaining her process and how she worked with IBA to create this beautiful new identity.