Discover IBA
Why Indigenous home ownership makes a difference to us all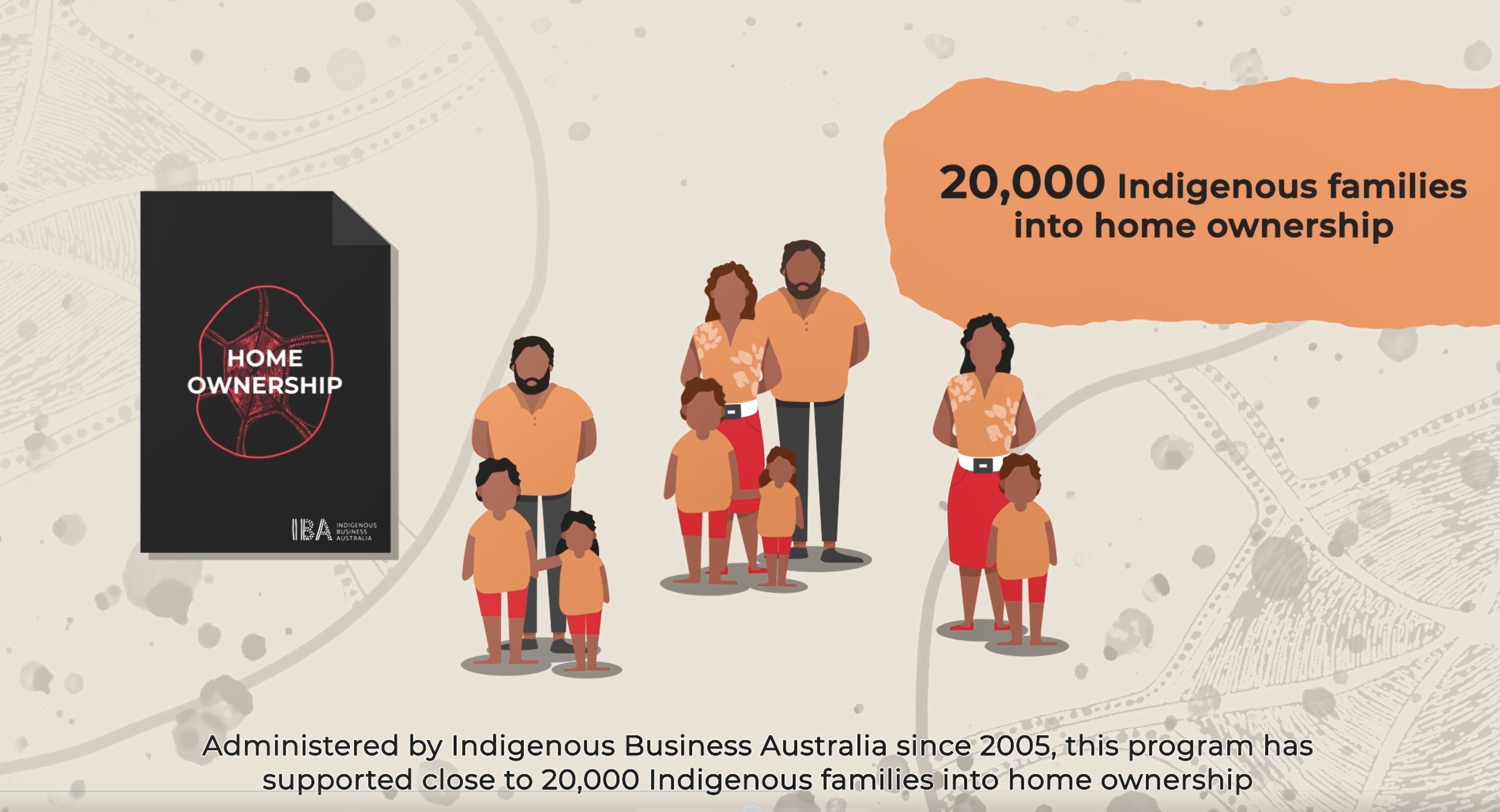 Over the course of Australia's history, Aboriginal and Torres Strait Islander people have been systematically excluded from home ownership. Through historical laws and government policies that directly prohibited Indigenous Australians from owning property, right through to indirect exclusion from education, employment and financial opportunities that make wealth creation and home ownership a reality – Aboriginal and Torres Strait Islander people remain almost half as likely to own a home today than their non-Indigenous neighbours.
Like many Western countries, home ownership is critical part of the Australian dream, and for good reason. Our home plays a major role in our access to education, employment, hospitals, health services, transport, public spaces and our social circles. But more than this, home ownership is a critical step in building inter-generational wealth for our children and our children's children, with research showing that people are three times as likely to own property if their parents are homeowners. This means that even though our laws, policies and systems may change over time – the exclusion of Aboriginal and Torres Strait Islander people from home ownership compounds over time and still exists today.
In 1975, the Indigenous Home Ownership Program (IHOP), now delivered by Indigenous Business Australia (IBA), was established as a way of breaking down these barriers of exclusion by enabling Aboriginal and Torres Strait Islander people into home ownership through low deposit and extended repayment loans. Over the past 40 years, this program has assisted close to 20,000 Indigenous Australians into home ownership and helped to build economic independence for them and their families, changing the course of their lives.
This research report by Deloitte Access Economics, commissioned by IBA, aims to understand the social and economic impact of this program over the past 40 years. While the direct impacts on the individual recipient come as no surprise, understanding the indirect impact that benefits all Australians is of critical importance.
We hope that by sharing this report, we can begin an important discussion about how economic inclusion through home ownership is a critical step in creating equality for Aboriginal and Torres Strait Islander people and that the benefits of this equality touch us all.
___________________
Eddie Fry
Chairman, Indigenous Business Australia