In 2017–18, IBA set out to put our customers at the centre of our work, innovate in our offering and deliver valuable solutions to Aboriginal and Torres Strait Islander families, entrepreneurs, business owners and communities. We had an ambitious agenda to expand our reach and impact, working alongside Aboriginal and Torres Strait Islander people and communities.
Overall, IBA had its biggest year on record, investing or lending more than $400 million in 2017–18 across all of its areas of work. This is a significant amount and represents more than 12 times the amount of funds IBA received from the government to use as capital for lending. As a predominantly self-funded organisation, IBA was able to achieve this by reinvesting returns from its loan and investment portfolios, as well as by injecting additional capital realised from previous investments.
We delivered a record 913 home loans with a total value of $312 million. More than 95.7% of loans approved were for first home buyers, and more than 95.1% to lower income borrowers.
Our Business Solutions division delivered significant innovation including new products such as cash flow finance, film finance and performance bonds, accelerator programs and a new digital platform providing a community of support to Aboriginal and Torres Strait Islander women starting or in business.
We also approved 363 business finance applications to the value of $51.5 million for Aboriginal and Torres Strait Islander entrepreneurs and businesses. This included 155 business loans and 208 other business finance products including equipment finance, cash flow finance, film finance and performance bonds.
We held our first ever Strong Women, Strong Business (SWSB) Conference which hosted over 180 business women from a range of backgrounds across urban, regional and remote Australia.
The conference showcased everything that IBA can be: impactful, contemporary and invested in our customers. I was privileged to have been able to attend and energised by the opportunity to support more women into business.
IBA's investment alongside Aboriginal and Torres Strait Islander organisations has continued to perform strongly, with a return of 7.0% for IBA and 7.4% for Indigenous co-investors.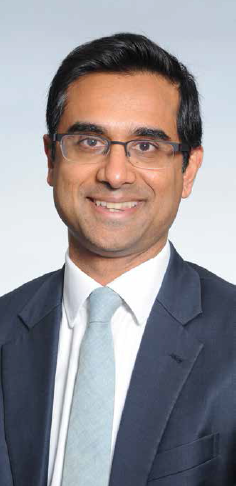 "IBA IS COMMITTED TO PARTNERING AND INVESTING WITH ABORIGINAL AND TORRES STRAIT ISLANDER PEOPLE, FAMILIES, AND COMMUNITIES TO OWN THEIR FUTURE."
During the year, IBA provided 122 Aboriginal and Torres Strait Islander organisations with investment related support, with 53 organisations now co-investing with IBA, holding total equity of $184.1 million.
In rebranding, IBA made a concerted effort in putting Aboriginal and Torres Strait Islander people at the centre of business, staying true to our vision of a nation where Aboriginal and Torres Strait Islander people are economically independent and an integral part of the economy.
We also introduced a new engagement framework to guide the way we do business. The principles underpin a range of initiatives to build greater consistency and knowledge of all our products, ensuring we are connected to the communities we serve, and to take an evidencebased approach to our work.
Our 2018–2023 Strategic Plan outlines our vision for customer success, smart money, great people and strong systems whilst remaining focused throughout on being invested in our customers' journeys from opportunity to participation and inclusion.
Looking ahead, demand for IBA's solutions continues to grow as a result of a range of factors. This includes enhancements in our product suite, our new approach to engagement and partnerships, the impact of government stimulus such as the Indigenous Procurement Policy and increasing interest in Indigenous business and economic development. At the same time, we are witnessing continued tightening of credit conditions by mainstream lenders. Overwhelmingly, our customers still cannot access the capital or support they need from mainstream sources to buy a home, start or grow a business, or to access impactful investments.
IBA achieved a record capital outlay in 2017–18, supporting more people than ever before into home ownership, in business and investment, but our resources are finite. As reflected in our goals for 2018–19, we will need to access new sources of funding and develop new and innovative funding solutions in order to continue to meet growing demand into the future.
I would like to thank the Chair, Eddie Fry, and the Board for their guidance and support to the Executive Management
Team and staff throughout the year, bringing their vast experience, knowledge and skills across their respective areas of expertise.
I would also like to acknowledge the Executive Management Team for their leadership and commitment in achieving economic outcomes for Aboriginal and Torres Strait Islander people and communities.
Finally, I would like to acknowledge the passion and dedication of our staff who are consistently demonstrating their commitment to IBA's work, going above and beyond each day to ensure the best possible outcomes for our customers.
We continue to have an ambitious agenda ahead of us. In the year ahead, we will work hard to meet record levels of demand, develop innovative funding solutions and embrace new technologies to refine our customer experience.
Our focus will continue to be on building impactful partnerships, working with Aboriginal and Torres Strait Islander communities, businesses, organisations and corporate partners who share our vision.
We are proud of our achievements during 2017–18 and are striving to build on this momentum in the years ahead.
Rajiv Viswanathan
Chief Executive Officer