The Business Solutions program built strongly on the momentum gained in the previous financial year, expanding its products and services to deliver innovative new products. The expanded offering, coupled with a more structure engagement process, saw a strong increase in service delivery outcomes with the focus remaining on those in the start-up or pre-bank phase.
We exceeded our contractual arrangement under the Business Development and Assistance Program, and in addition to the funds available under contract, committed further capital of over $40 million to support the demand from business owners and entrepreneurs.
Overall, Business Solutions approved 363 instances of finance with total commitments of $51.5 million, ran 72 workshops and delivered over 1,000 business supports to assist customers in building their business capabilities. We also expanded our partnerships to deliver additional services in remote areas.
This year, Business Solutions achieved new milestones:
The first IBA invoice financing facilities were drawn, this allowed clients to unlock cash to help them grow their businesses.
The new performance bond product enabled clients to take on additional contract work.
60 start-up package loans were approved to assist new owners into business and with their initial capital expenses.
The Strong Women Strong Business (SWSB) project resulted in over 180 Aboriginal and Torres Strait Islander women attending a conference in Adelaide in May, and over 850 women engaged in the SWSB Facebook group. Aboriginal and Torres Strait Islander business women will continue to be supported through tailored mentoring and support via the SWSB Digital Platform.
The Accelerator program saw over 30 Aboriginal and Torres Strait Islander business owners participate across three programs in Sydney and Alice Springs to validate their business ideas and pitch their businesses to the start-up eco-system.
FIGURE 07: BUSINESS SOLUTIONS SNAPSHOT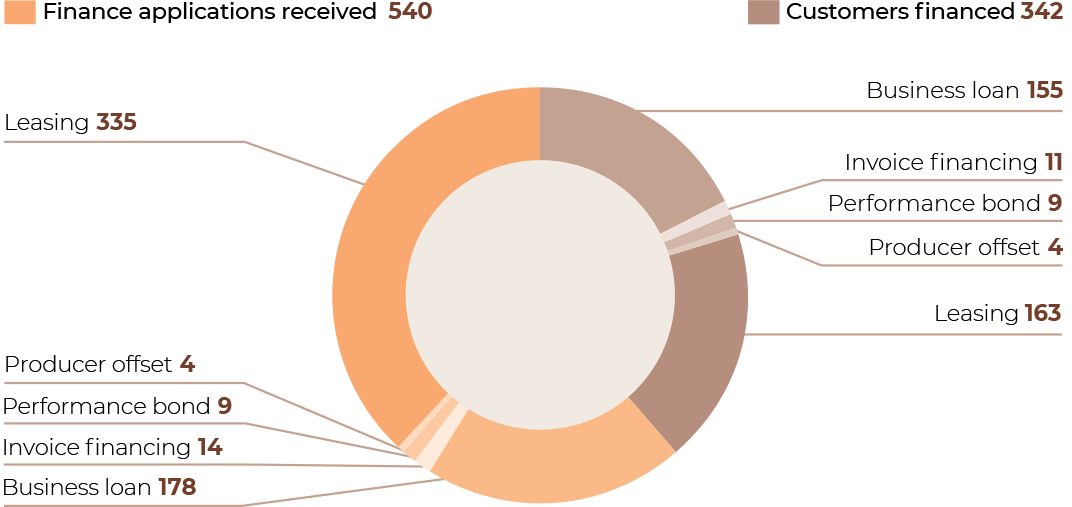 FIGURE 08: NUMBER OF BUSINESS FINANCE PRODUCTS APPROVED PER ANNUM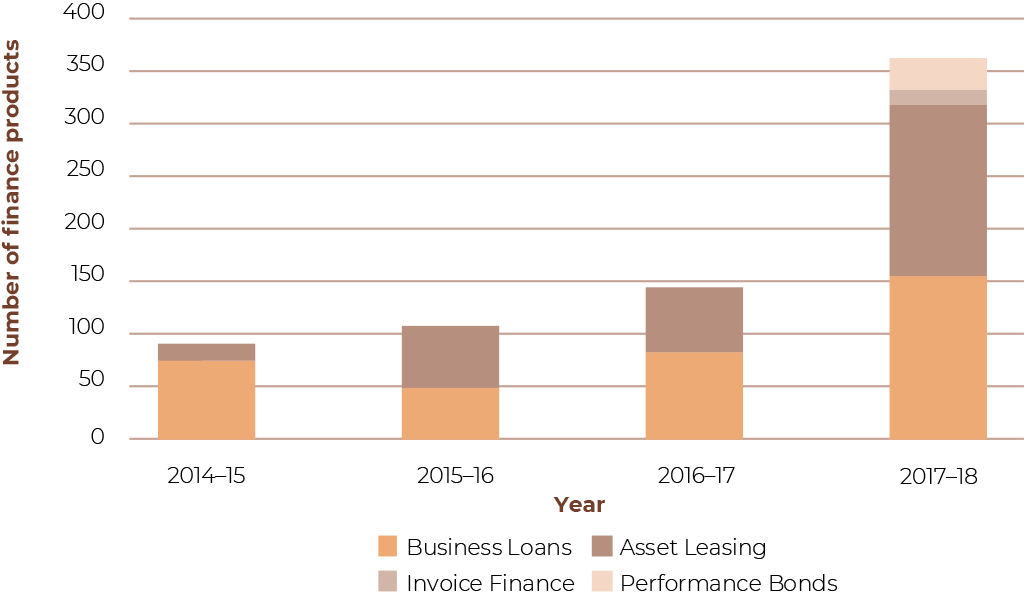 SECURE CASHFLOW
TO EXPAND
GLOBE HILL KBSS JV PTY LTD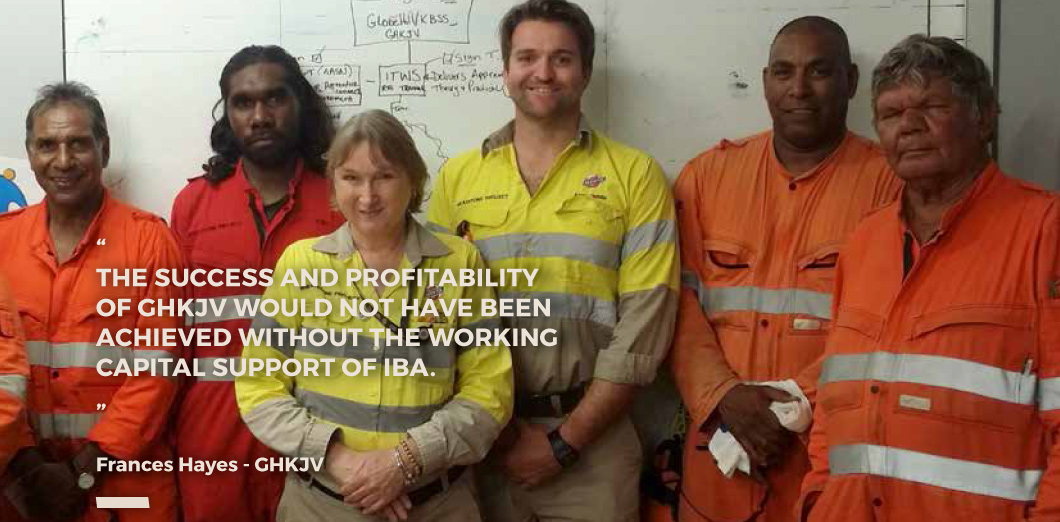 Globe Hill Construction and Mining Services Pty Ltd (GHKJV) is located in Western Pilbara region and is majority owned by Frances Anne Hayes, a traditional owner of the Thalanyji people whose land surrounds Onslow and West Pilbara. The company entered into a joint venture with KBSS Engineering to provide labour hire and engineering services to the Wheatstone gas project. In July 2018, the contract value was 32 times the value of the original contract awarded in October 2016.
GHKJV's success in delivering their services resulted in the substantial increase in the contract value and the demand for more workers surged. This situation created a cashflow challenge as wages needed to be paid weekly while payments were received monthly.
Without additional cashflow, the business could not supply the additional staff. IBA provided an Invoice Finance solution to fund the cashflow and enable GHKJV to supply additional contractors including 40 staff and 10 apprenticeship positions for local Indigenous people. In total, 175 new jobs were created with IBA's support.
Frances Hayes said, 'The success and profitability of GHKJV would not have been achieved without the working capital support of IBA. IBA provided the platform on which GHKJV could grow rapidly and also establish an Indigenous apprenticeship program that will benefit the Indigenous communities for generations to come.'