In 2017, the IBA Board agreed that greater structure, alignment and transparency within and across the organisation was a priority and the first step towards achieving this was to ensure a centralised, consistent, timely and transparent organisation wide approach to:
strategic and corporate planning

organisational performance, monitoring and reporting

policy, advocacy and thought leadership

social impact reporting

socio-economic research and analysis

identifying opportunities to innovate through thinking and application of technology, new processes and improved efficiencies. The launch of the 5-year strategic plan covers the period 2019–2023 and highlights four strategic pillars: customer success, deadly people, smart money, and strong systems.
The launch of the strategic plan means that IBA can continue to remain responsive to financial, legislative, community and political influences and developments, and that it is implemented and monitored effectively.
As the plan is implemented, IBA expects to see stronger alignment with strategic frameworks at a national and international level resulting in the introduction of appropriate and relevant direction and capability across
the organisation.
IBA has traditionally communicated the work we do annually through our corporate plan. The introduction of the 5-year strategic plan means there are now stronger and clearer links between what IBA does in the short (12 months), medium (3 years) and long term (5 years +) in line with our statutory purpose.
During NAIDOC Week 2018, the 5-year Strategic Plan was officially launched in the presence of Minister Scullion along with 150 guests representing businesses, home owners and co-investors from across Australia.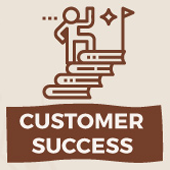 WE ARE A GO-TO AGENCY FOR ABORIGINAL AND TORRES STRAIT ISLANDER PEOPLE, PROVIDING THEM WITH PRODUCTS AND
SOLUTIONS DESIGNED FOR THEIR SUCCESS. WE MAKE OURSELVES AVAILABLE TO SUPPORT OUR CUSTOMERS AND CELEBRATE THEIR SUCCESS.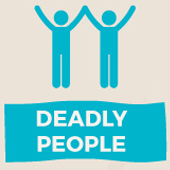 IBA'S EMPLOYEES ARE CULTURALLY COMPETENT, TECHNICALLY CAPABLE AND DELIVER RESULTS.
OUR CUSTOMERS TRUST THAT OUR STAFF HAVE THE RIGHT SKILLS AND ARE THE BEST PEOPLE FOR THE JOB.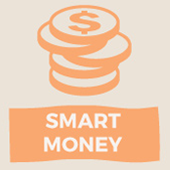 INVEST WITH OUR CUSTOMERS SO THEIR DREAMS BECOME A REALITY.
WE WILL REINVEST AND BUILD LONG TERM WEALTH FOR ABORIGINAL AND TORRES STRAIT ISLANDER COMMUNITIES.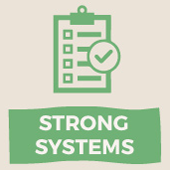 OUR CUSTOMERS EXPERIENCE AT IBA IS POSITIVE AND CONSISTENT.

VISION A nation in which Aboriginal and Torres Strait Islander people are economically independent and an integral part of the economy.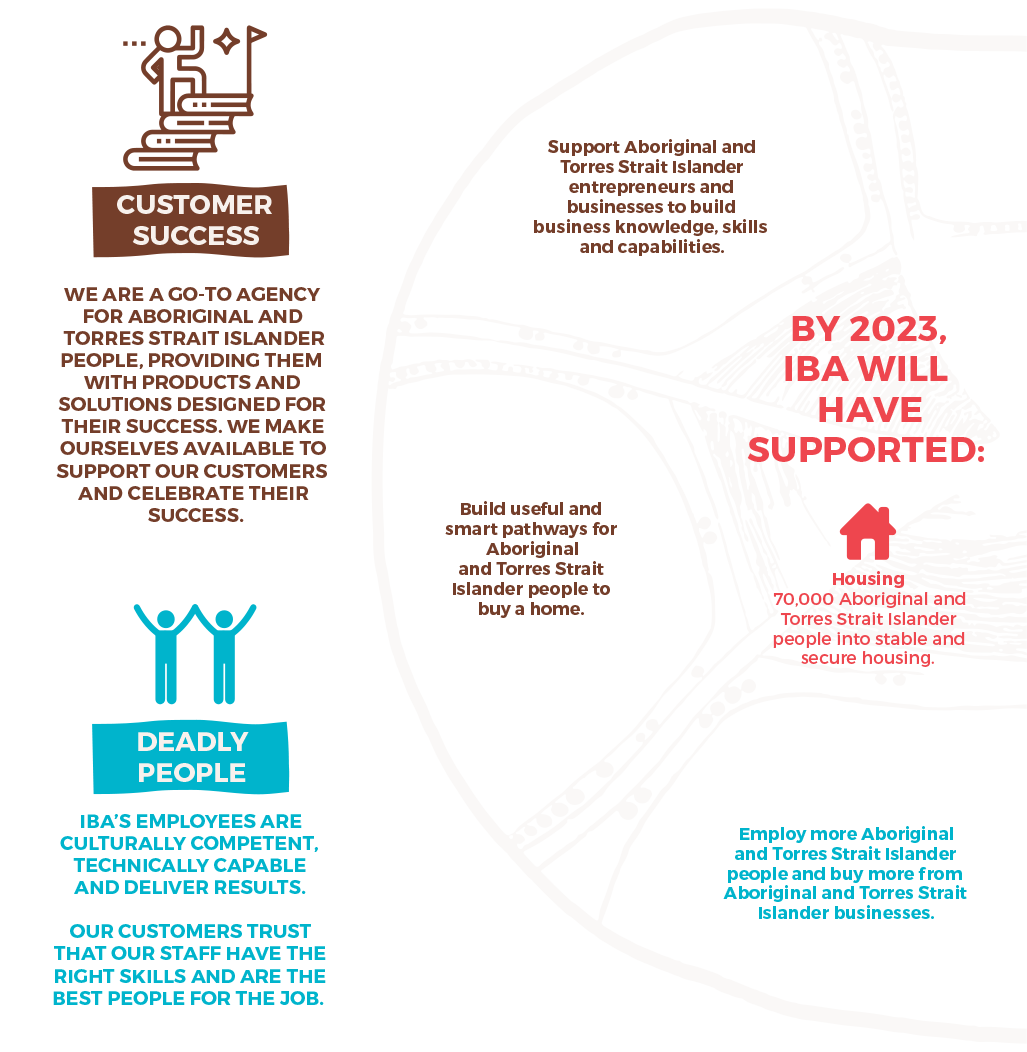 PURPOSE IBA serves, partners and invests with Aboriginal and Torres Strait Islander people who want to own their future. We provide financial products and services, and we go further: we invest in people, places and ideas that are ready. We help make them real. We're deeply invested in the financial success and economic independence of Indigenous Australians. It's why we exist.